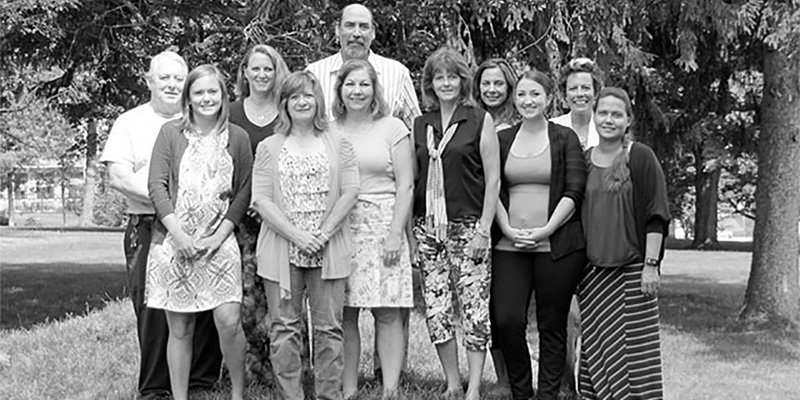 Leadership Team
Juliette Schultz, Executive Director, jschultz@wrcgt.com
Merry Macgirr, Chief Financial Officer, mmacgirr@wrcgt.com 
Carl Mormann, Director of Advocacy, cmormann@wrcgt.com
Carol Rose, Thrift Shop Manager, crose@wrcgt.com
WRC Staff
Staff at the Women's Resource Center serve in a variety of roles at our emergency shelter and transitional house, on our crisis line, at our Thrift Shops, and at our administrative office. Each member plays a critical part in serving our clients.
The Women's Resource Center
The Women's Resource Center (WRC) is the area's primary service provider for domestic and sexual violence survivors, assisting residential and non-residential clients with support, advocacy, and immediate crisis intervention. The WRC is the acknowledged area expert on domestic violence and sexual assault and annually provides approximately 150 public awareness, prevention, education and awareness activities for allied professionals and agencies, civic groups and schools.
The WRC serves 166,952 people who live in a four-county region of Northwest Michigan. This region includes Benzie, Grand Traverse, Kalkaska, and Leelanau counties and covers nearly 1,700 square miles. Services are provided to anyone, regardless of age, sex, race, religion, ethnicity or income. All services are FREE with the exception of our A.W.A.R.E. program for perpetrators of domestic violence.
We are the ONLY agency in the four-county region to provide specialized services for victims of sexual assault. These services include an immediate crisis response team called S.A.N.E., Sexual Assault Nurse Examiner, which is a partnership with Munson Medical Center and local law enforcement agencies that allows us to provide compassionate care for victims of sexual assault while they are being examined and treated.
Our Impact
According to the Assistant Prosecuting Attorney in Grand Traverse County, in 2014 and 2015, that their office received 918 domestic violence reports. During the fiscal year ending June 30 2015, WRC Client Advocates helped 822 adults and 202 children who were impacted by domestic/sexual violence.
The WRC provided:
Emergency shelter to 206 women and children fleeing domestic violence;
1,517 hours of one-on-one counseling and 117 hours of group counseling to survivors of domestic violence
61 hours of one-on-one and group counseling for survivors of sexual assault
2,600 calls on the 24-hour crisis hotline, 477 of which were responding to survivors in crisis
312 survivors were assisted with Personal Protection Orders (PPOs).